Bootleg Polymer Clay Poke Pins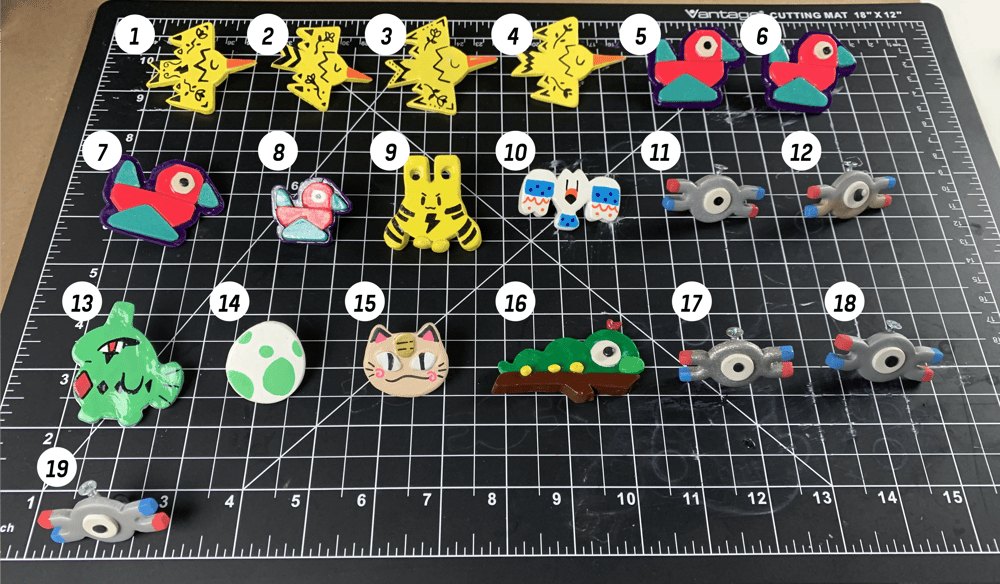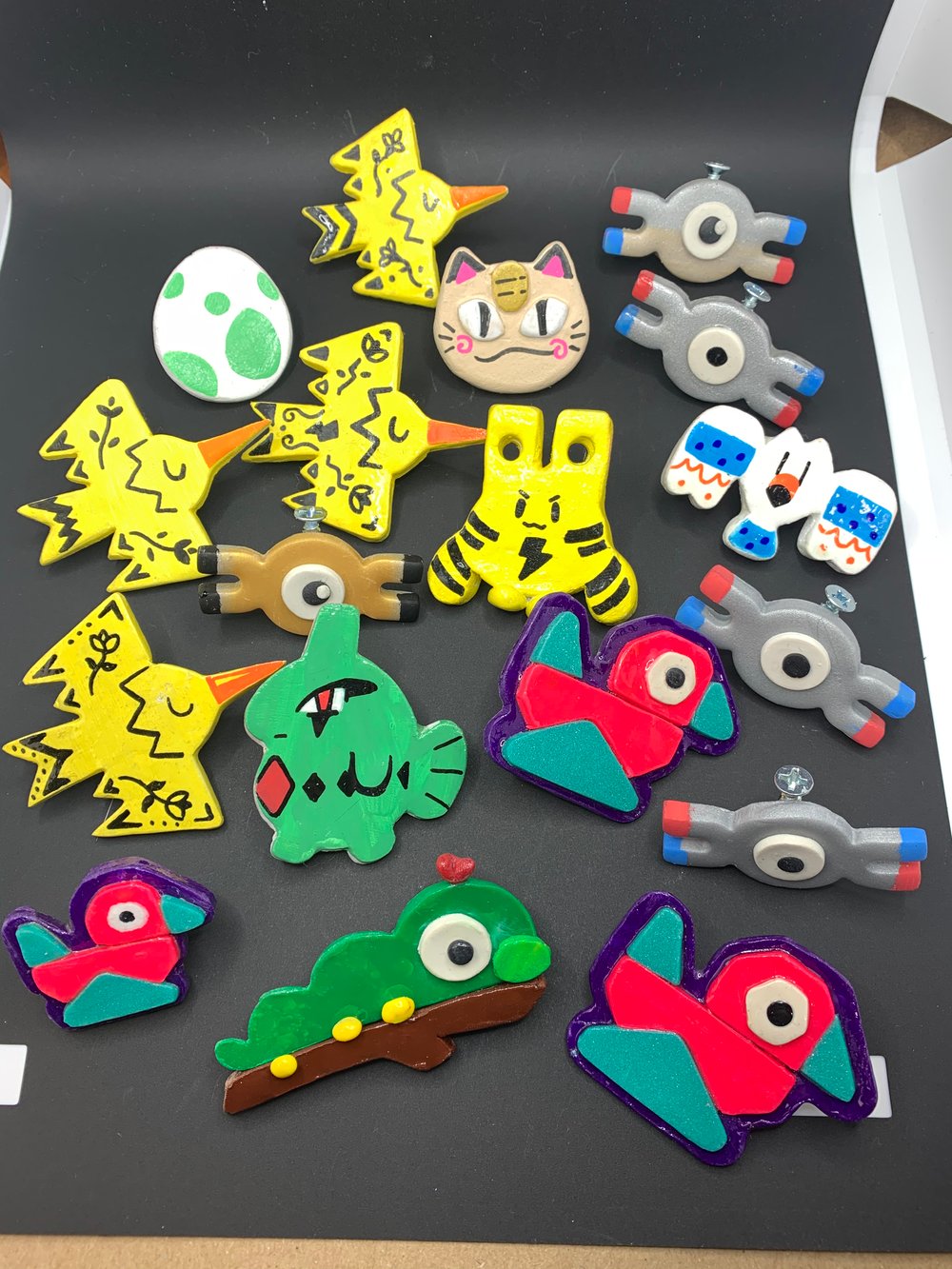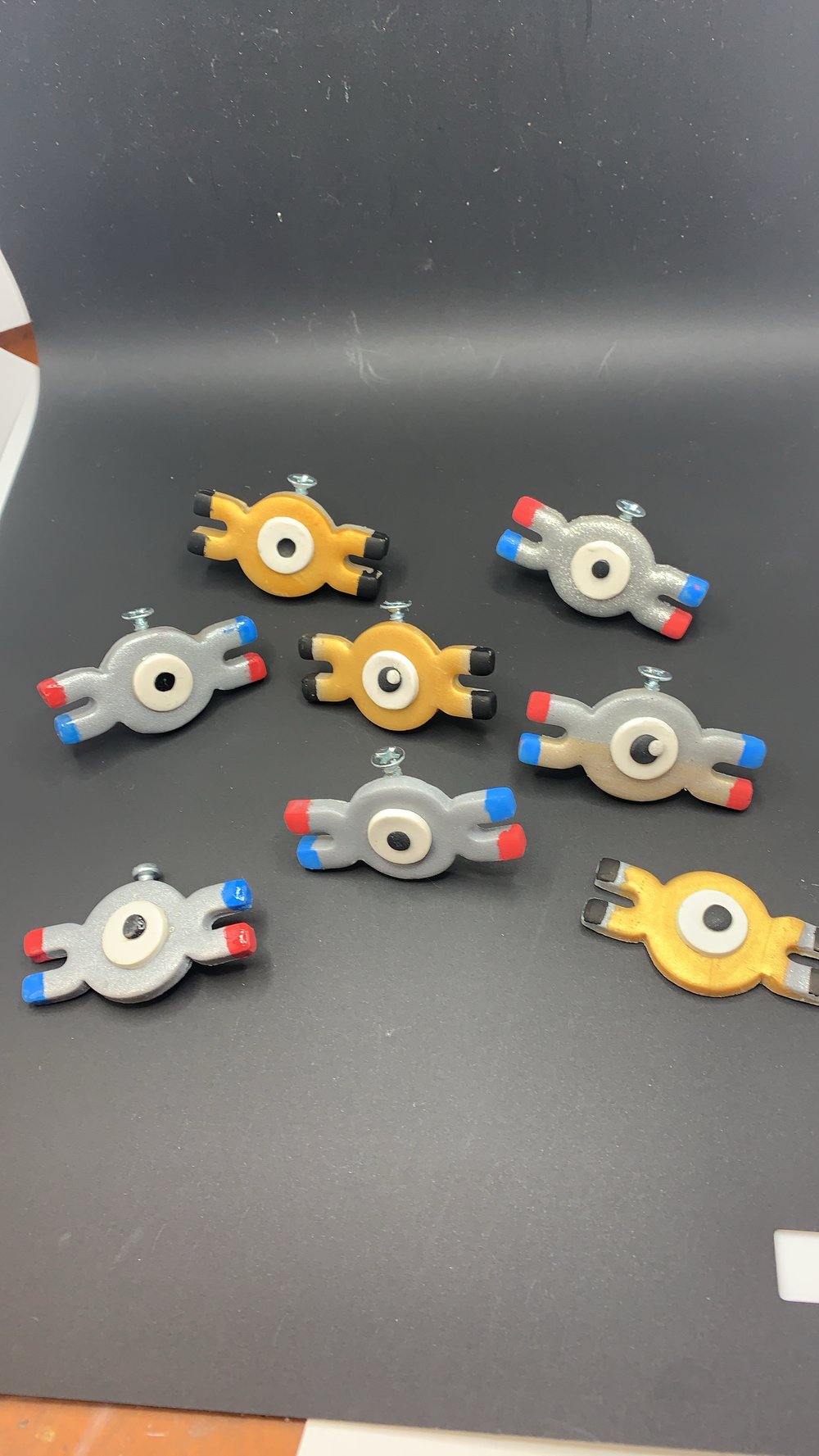 hand made polymer clay pins with butterfly clutch baking, may or not be a dog hair in them, they are rough but that adds to the charm.
made with sculpey polymer clay and glazed with resin or satin glossy glaze.
Sending 2 random shiny magnemites to this weekends orders!